Teeth Cleanings in El Paso
The American Dental Association recommends that adults have their teeth cleaned by a dentist at least once a year. In El Paso, Texas, Sol Dental provides professional teeth cleanings that will keep your gums and teeth healthy for a bright and beautiful smile.
Why Teeth Cleanings Are Important
Professional teeth cleaning is an essential part of your dental hygiene and your overall health. Benefits of having your teeth cleaned by a trained specialist include:


Early detection of any issues
Prevention of tooth decay
Prevention of gum disease
Stain removal
Reduction of bad breath
A brighter smile
Professional dental cleanings in El Paso, TX are performed by our team of registered Dental Hygienists. Each appointment includes an exam and the following: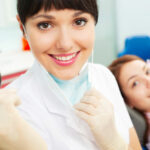 Tartar (calculus) Removal: Tartar is a form hardened plaque that has been left on the tooth and is now attached to the tooth surface. Special dental instruments are required to remove Tartar from above and below the gumlines.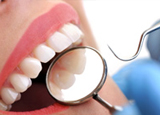 Plaque Removal: Plaque forms on the teeth and is an almost invisible sticky film that is a growing area bacteria, food debris, and saliva. This causes inflammation of the gums and is the start of gum disease.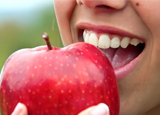 Teeth Polish: Our Hygienists will remove plaque and stain that cannot be removed during tooth brushing.
Sol Dental hygienists will thoroughly clean and polish your teeth, gumline and roots to take care of the active part of the gum disease. We use local anesthetic to allow us to get in between the gums and bone and our Hygienists will flush your gums with Peridex to eliminate bacteria left after the periodontal deep cleaning.