Cosmetic Dentistry in El Paso, TX
Sol Dental is a top-rated cosmetic dentistry in El Paso. Our cosmetic dentists are known for their ability to help patients improve the appearance of their smile.
Our El Paso dentist office provides many cosmetic dental services such as: teeth whitening, porcelain veneers, and dental implants.
Small imperfections such as stained teeth, a chipped tooth or small gaps between the teeth can cause feelings of embarrassment or a loss of confidence. Our cosmetic dentistry allows patients the opportunity to transform their smiles using treatments that are versatile and minimally invasive. From rejuvenating yellowed or stained teeth with professional teeth whitening to correcting the size, shape and shade of a smile with dental veneers, we look forward to improving your smile and sense of confidence as your local family and cosmetic dentist in El Paso. Call us at (915) 599-9192 to schedule your consultation!
What is Cosmetic Dentistry?
Cosmetic dentistry is dental care that focuses on improving the appearance of a smile. Cosmetic dentistry can improve the overall look of your teeth and gums. It can leave you feeling more confident and you smiling more often.
What Dental Issues Can Cosmetic Dentistry Fix?
There are several issues that can be addressed by cosmetic dentistry. Many of these issues impact both the function and the look of your teeth. This often includes:


Tooth discoloration — Cosmetic dentistry can whiten teeth that have been discolored by coffee, cigarettes, foods, or other wear and tear.
Tooth misalignment— Teeth that aren't aligned correctly can impact the way you eat and speak, and lead to jaw pain over time. They can also leave you feeling self-conscious about your smile. Cosmetic dentistry can help align your teeth.
Broken teeth— A broken tooth or teeth can be embarrassing and can lead to pain and infection. Fortunately, Cosmetic dental solutions such as crowns can fix broken teeth.
Missing teeth— Just like a missing or broken tooth, a missing tooth can make you feel insecure about your smile and can lead to serious complications. A cosmetic dentist has options to replace the missing tooth and support the teeth around it.
Bring Out Your Natural Beauty
We use only the finest materials available with the most advanced dental technology to provide unparalleled results that look natural, feel strong and bring out the best in your natural beauty. From dental veneers to tooth-colored fillings, we consider your personality and overall appearance every step of the way.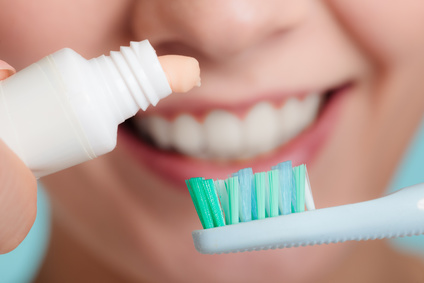 What Are My Options With Cosmetic Dentistry?
If your smile fades when you look in the mirror, you may not feel like your best. Yet your smile is oftentimes the first thing others will notice about you and serves as a reflection of your personality. For patients looking to achieve a more beautiful smile they can feel confident in, there are many options available in cosmetic dentistry:
Full Restoration and Reconstruction: Restorative dentistry is possible for patients looking to restore significant areas of tooth decay, dental injury, teeth grinding or years of untreated wear to the teeth. Not only does restorative dentistry have esthetic and cosmetic benefits, but it may dramatically improve a patient's oral health as well.
Teeth Whitening: Whiter teeth often give the appearance of youthfulness and approachability. Especially for avid coffee drinkers and brides-to-be, teeth whitening is a popular form of cosmetic dentistry for its fast-acting and gratifying results.
Complete Smile Makeovers: Ever wish you could transform your smile in the snap of your fingers? At Sol Dental, we'll partner with you to achieve the radiant smile you've been dreaming of using combined services in cosmetic dentistry.
Porcelain Veneers: Is a small chip in your tooth, gap between your teeth or teeth staining affecting your confidence? Our beautiful, natural looking porcelain veneers are strong, stain resistant and designed with your personality in mind. Change the size, shape and shade of your teeth with minimally invasive treatment in as little as 1-2 appointments.
Lumineers: These ultra-thin, highly translucent veneers appear much like the natural enamel of the teeth to effectively change the appearance of the smile. Because lumineers are so thin by design, they do not require the removal of tooth enamel for proper placement and can last as long as 20 years with proper care.
Bonding: Dental bonding is recognized as one of the least invasive treatments used to produce minor to significant changes in the size, shape and appearance of the teeth.
Tooth-Colored Fillings: We offer natural-looking, tooth-colored fillings in the form of porcelain, tooth-colored amalgam and composite resin fillings. Ask about all of your options with strong, natural-looking fillings using cosmetic dentistry.
Porcelain Inlays and Onlays: When old or weakened fillings need to be replaced, a dental inlay can be used to fill and effectively seal the top surface of the tooth. In cases where more than the top surface of the tooth needs to be restored or maintained, a dental onlay can be used.
Invisalign (clear braces): After orthodontic dental care, patients can't wait to enjoy their straightened smiles by sharing them with everyone they meet! Using custom-made, virtually invisible clear aligners, patients can achieve a straightened smile conveniently and discretely!
Dental Implants: Dental implants and crowns work together to replace one or more missing teeth with results that look just like your natural, healthy teeth. Known as the only form of tooth replacement permanently fixed into the jaw, dental implants will not shift or move and can last as long as a lifetime with proper care.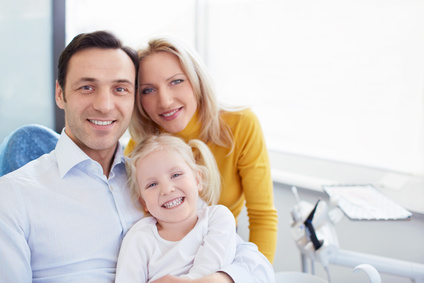 The Best Cosmetic Dentistry In El Paso
Look younger and feel better with modern cosmetic dentistry! Our approach to providing the best cosmetic dentistry in El Paso is the same philosophy we use to excel as your top family dentist: we place our patients first. Our patients will always have the first say in what they desire about their dental care. When you come in for dental care, we strive to provide the best possible experience at every visit to the dentist. By listening to your needs, keeping you informed about your options and tailoring your treatment to your specific needs, we look forward to improving your level of care and comfort with dentistry that is comfortable, reliable and personalized.