Tooth Extraction in El Paso
At Sol Dental in El Paso our team is dedicated to keeping your teeth and gums feeling healthy, happy and strong. In the instance where one or more teeth need to be extracted due to tooth decay, a dental injury or a crowded smile, we take exceptional care and consideration in providing a safe and comfortable experience. If you require tooth extraction to reduce risks for periodontal disease or infection, our team is committed to helping you achieve your best level of dental health in a warm and calming environment. To schedule your consultation, give us a call at (915) 599-9192.
Do I Need a Tooth Pulled?
If you have suffered from tooth decay, a dental injury or are noticing symptoms of incoming wisdom teeth, you may require tooth removal to support better dental health. According to dentists nationwide, the following may be reasons for having a tooth pulled or extracted.
Crowded Smiles: A crowded smile occurs when the jaw is too small to support existing teeth or when incoming teeth threaten to put the smile at risk of misalignment. Tooth extraction effectively removes the teeth before the smile becomes crooked or misaligned, which may require orthodontic care such as Invisalign or braces over time.
Tooth Decay or Damage: Patients who have experienced tooth decay may benefit from a root canal, cavity filling or other form of restorative dentistry. But in matters where tooth decay is significant or when a chipped or broken tooth cannot be saved, tooth extraction may be necessary to restore the smile and reduce risks of infection or gum disease. Dental implants in El Paso are available if you feel self-conscious following an extraction.
Medical Reasons For Tooth Extraction: For some patients with preexisting health conditions or a weakened immune system, or who are taking certain medications or preparing for medical treatment, tooth extraction may be recommended.
Tooth Extraction in El Paso
With extensive training and experience in safe, precision extractions, the team at Sol Dental in El Paso believes in simple extractions using a local anesthetic to create a calm and painless experience. After you are comfortably relaxed, your dentist will use special dental forceps to carefully grasp the tooth and use a gentle back-and-forth motion to effectively loosen and remove the tooth. In cases where a tooth is impacted, resting below the surface of the gum, or has to be removed in pieces, a surgical extraction may be necessary. After the tooth is removed, the area may be sealed with a couple dissolvable stitches.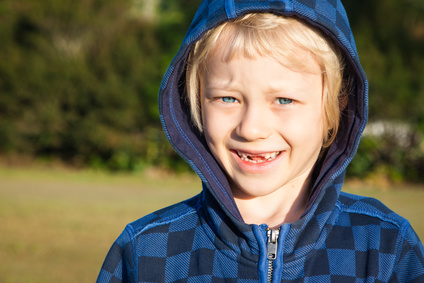 After wisdom tooth extraction in El Paso or having a tooth removed, healing is generally quick. You may be advised to gently bite down on a small pad of gauze to reduce bleeding immediately after treatment. Once home, do not rinse your mouth for at least 24 hours and refrain from smoking, rigorous activity, spitting forcefully or drinking through a straw. Instead, slowly introduce soft foods and rinse gently with warm salt water after meals and before bed. To reduce swelling, apply a cold press to the outside of the cheek and sleep on multiple pillows that are propped up.
Your Health Comes First at Sol Dental in El Paso
When you see your local dentist in El Paso, you should know that your health and comfort are our first priority. After a careful assessment of your current dental health and review of your medical history, we'll keep you informed of your treatment options and only recommend treatments that are necessary. When tooth extraction is required, we'll partner with you to make the process gentle and effective, promoting faster healing by using modern dental technology. If a tooth cannot be saved by other conservative and preventive dental treatments, our tooth extraction process will help you achieve a healthier smile, comfortably.