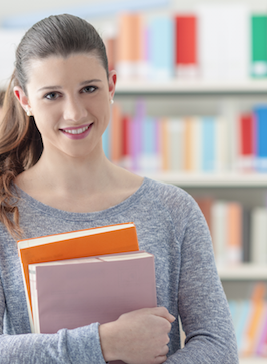 It's that time of year – the trees are changing colors, the air is getting cooler, and everyone is going back to school. If you're in college, you probably don't get a school supply list.
Make Those Appointments
If you're like most of us, you've put off your doctor and dentist visits until the last possible minute. Just make sure you get there before you head off to school!
It's important to make sure you're in tip-top physical shape as you start your school year. It's also crucial to keep up on your dental preventative care; It's easier to take care of your mouth now before something becomes a problem.
Wondering what else you'll need? Here are some of our must-haves for getting back to college:
Clothing
You want to make sure you're prepared, but those dorm closets aren't huge, so don't bring your whole closet from home. Keep things to a minimum, which will make your laundry load seem less and give you an excuse to head home to visit mom when you need to change things up.
A well-balanced wardrobe should include plenty of undergarments and socks for a couple of weeks, pjs and slippers, and outwear to handle any weather conditions you may encounter. Other things to include:
At least 1 dressier outfit for going out
Jeans/slacks (at least 2 pairs)
Shirts (7)
Sweaters (2)
Light jacket or rain coat
Heavy jacket and winter wear
Shoes (boots, sneakers, dress shoes, and flip-flops)
Toiletries
If you're living on campus, gone are the days of calling out for mom when you realize there's no toilet paper. Run through your daily "getting ready" routine and make a checklist of what you'll need. Here are some ideas:
Dental care (toothbrush, toothpaste, floss, mouthwash, etc.)
Face wash
Moisturizer
Deodorant
Vitamins
Shower shoes (flip-flops)
Comb/brush
Tweezers, nail clippers and a nail file
Razors and shaving cream
Shampoo, conditioner and other hair products
Body wash
Dorm Decor
If going off to school makes you feel a little homesick, try bringing a little bit of home to your dorm. Hang up family photos, cozy up with your favorite blanket from home, and really make it your own.
Here are some other options for personalizing your dorm room:
Rug
TV and/or DVD Player
Art you love
Lamps or fun lighting
Bedding
Actual School Supplies
Since you're there to learn, of course you'll need actual school supplies – you know, the list you've been using your whole life! In case you've forgotten, you'll need plenty of pens/pencils, notebooks, folders, highlighters, sticky notes, and of course a good computer or laptop.
Getting ready to go back to college can be quite an ordeal. Make it easier on yourself with some checklists and give yourself plenty of time to get it all together. Don't stress and have a wonderful school year!